Session owner creating availability
Session owners can create availability through My availability page.




Click on the Edit icon and select the slot to mark availability and save the selection.




The availability will be created. Basis of the availability created the slots will be displayed on the remember app for that particular trainer for appointment booking.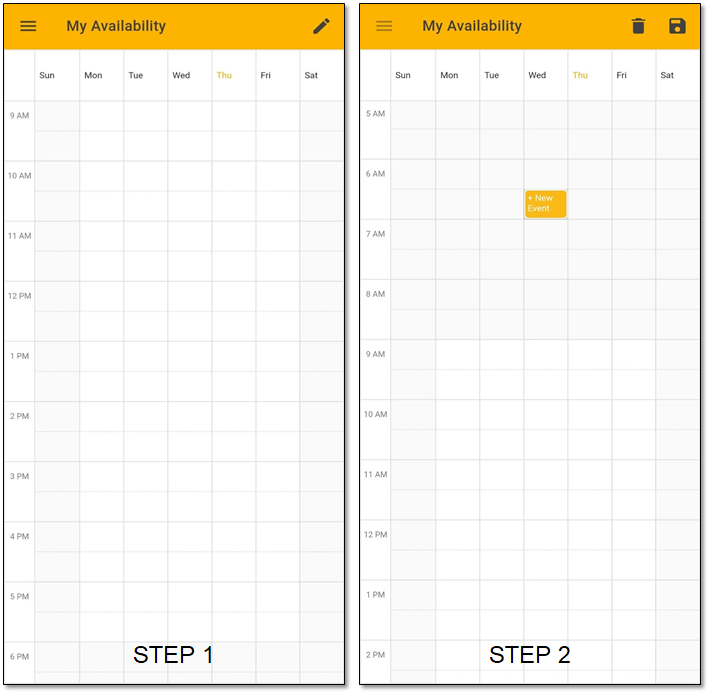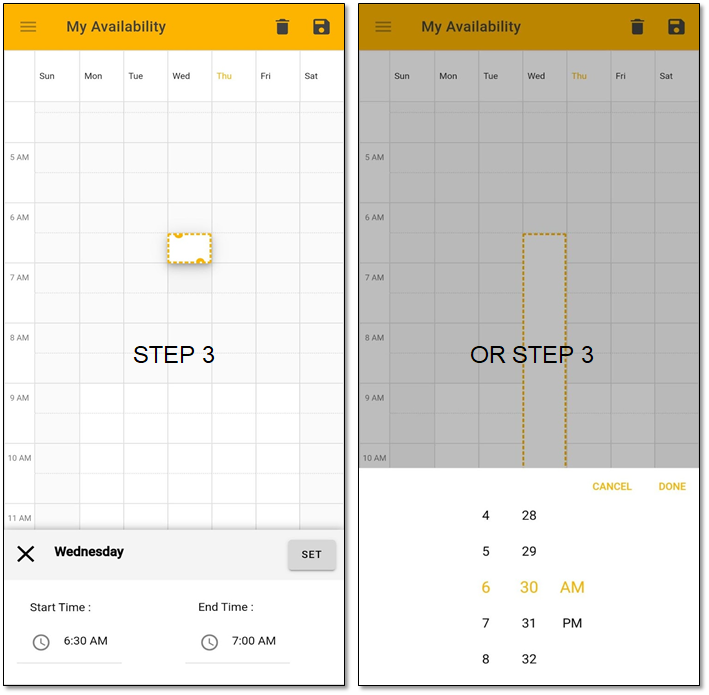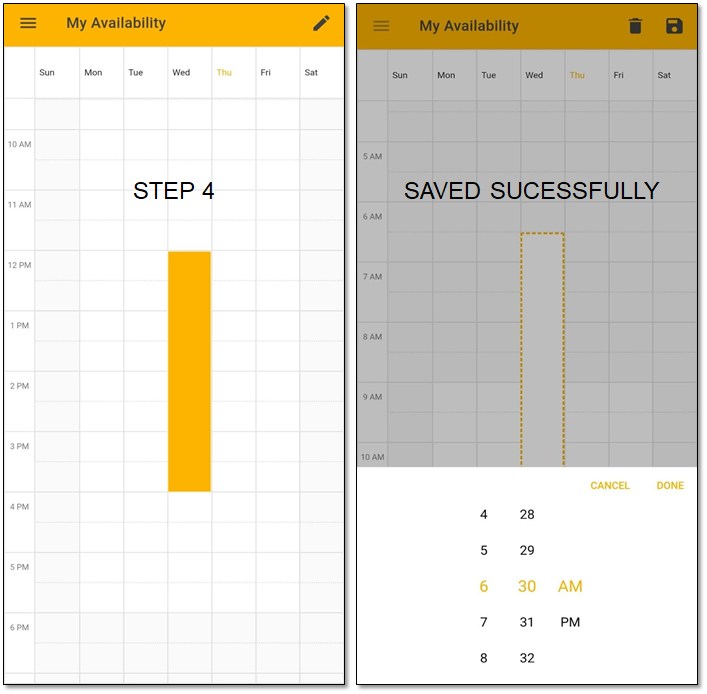 Related Articles

Assigning session owner to appointment based service

login>home>menu>unassigned clients The users who are given the rights to assign session owners and who have access to unmapped console can assign clients to those members who are not assigned. Only Appointment based services will be visible on this ...

Edit and delete availability

On-going into edit mode when the session owner will press and hold the availability, the system will display a pop up to confirm his delete request. If any confirmed appointments are there in the availability which he/she is going to delete then the ...

Mass session owner change for a suspended user

You can change Session Owner in bulk using the following instructions. Benefits of changing Session Owner in bulk If any staff quits the job then you can move all of their clients to any active staff. Steps to Change Session Owner in bulk: Go ...

Add session to an existing trial

This feature enables you to add sessions rather than keep a count/track on the existing session which means if there are 3 sessions and you can use them within 15 days, we can track each session with the count. In order to keep the track on the ...

Log-In, left menu & my schedule

Log-In The user will have to enter the URL of the Gym. A text field will be given to enter the URL. The user does not have to enter the complete URL as 'fitnessforce.com' will be added by default. Hence, for example if the URL is ...